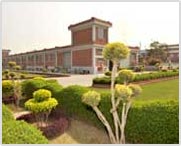 SHIVANI LOCKS PVT LTD is an established name in the manufacturing of Automotive locking systems and commands a significant share in domestic distribution.
Incepted in the year 1988 when global markets were opening their doors for India, the company has commendably contributed to the development factor. An Associate Company of VENUS GROUP, Shivani has four manufacturing units spread across a wide area - Three situated in Faridabad at the outskirts of New Delhi, and the fourth manufacturing unit at Rudarpur in Uttrakhand.
A registered ISO/TS 16949:2009 and ISO 14001 Organization, Shivani Locks is implementing a concerted approach towards practicing globally accepted manufacturing policies and procedures. The establishment is propelled to growth by its strong manpower comprising of a visionary management and skilled personnel armed with detailed technical know-how.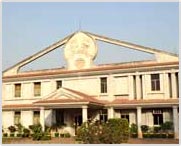 Over the years Shivani has emerged as a leading player in the automotive components sector leveraging cutting-edge technologies through synergistic collaborations and tie-ups with global manufacturers.
Pioneering in locks since 1988, Shivani Locks Pvt. Ltd. is recognized as a leading high volume manufacturer of automotive locks. Nothing exceeds Shivani's delivery except Shivani's quality at competitive prices.
Locks depicted in our catalog are standard product line items. Shivani is fully capable of developing Latch & Assemblies to meet customer's specification and expectations.